Colouring page for fun!
Ali Holah creates beautiful images and has created this colouring page for children. What a fun way to engage with Leo and his search for the ladder's owner.
The story, Leo's Ladder, is about a boy who finds a ladder BUT he really wants to keep it.  A finders keepers dilemma.
This page is available at The Tea Room on King Street in Knutsford as well as a free download here!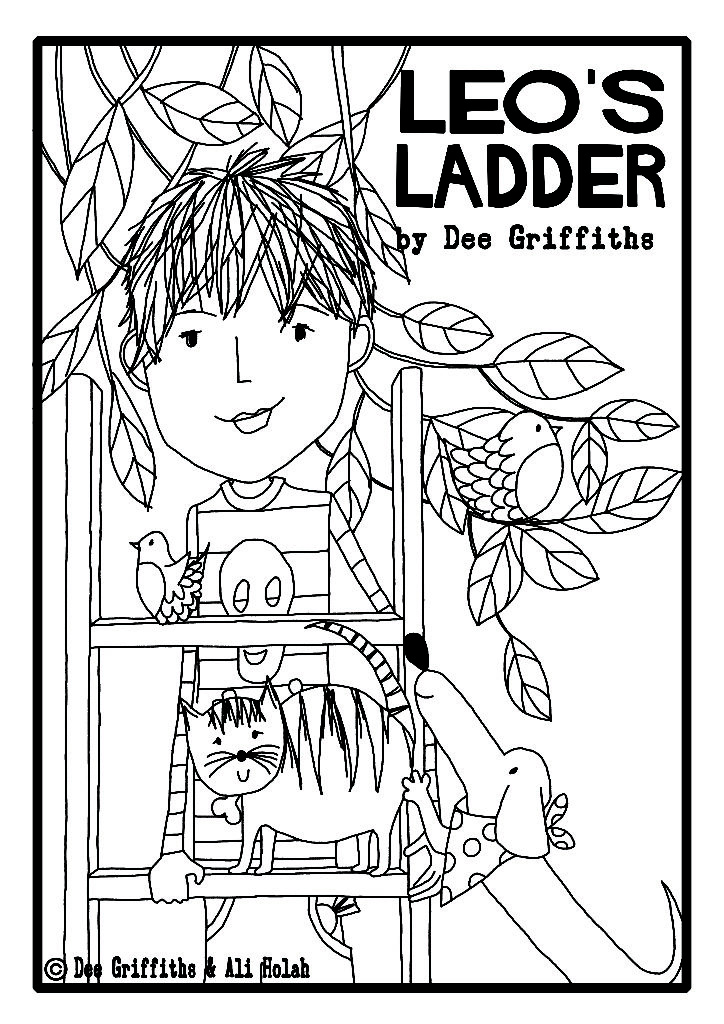 ---
BUY NOW ON AMAZON
Leo's Ladder
Leo finds a ladder. He would really like to keep it but decides the right thing to do is search for its rightful owner. Read about Leo's adventure, a story about honesty, friendship and community.