Ultimate Guide to Writing a Children's Book
Here it is, the Ultimate Guide. If I can be honest, my guide involves lots of hard work and overthinking. Becoming a children's author may be on many people's wish list, especially for teachers like me, but it is not as easy as it seems. Over the next few posts I will be filling you in on how to get your book out there.
Meanwhile, take a look at my book, the newest edition is available now on Amazon.com or co.uk or any country that is served by Amazon! I'd love your feedback.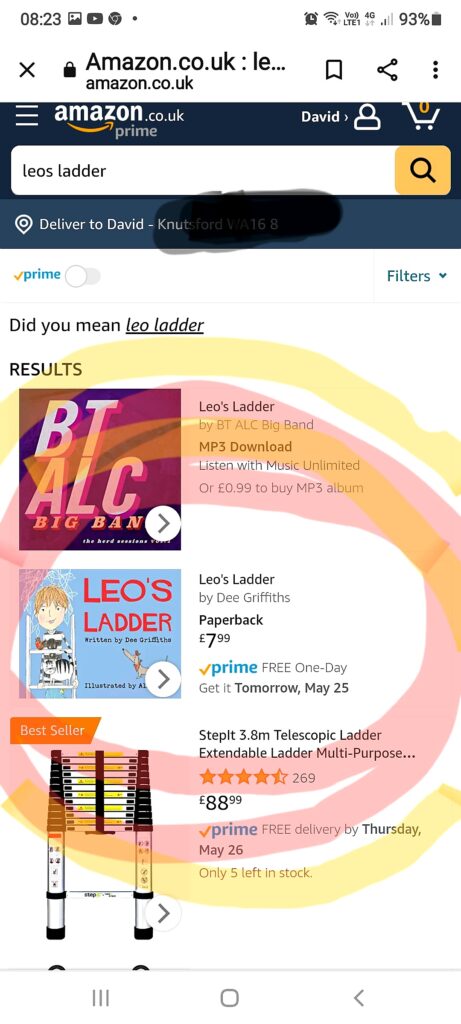 See, I said I overthink. After reading the story aloud so many times at schools and libraries, I found that there were a few words that didn't seem to flow as well as I wanted. This was my chance, working with Global Wordsmiths my publisher, to revise the story to make it absolutely perfect.

Tip Number One: get writing, scribble notes when they come to you. I have a stack of old notes for other ideas involving animal stories, but the notes for Leo came during a meeting about traffic and road use! I scrawled all over the consultant's business card. Things like jobs, up, down, local area, kids' view of world. I already had the ladder nugget a few days, and while listening to the town planner I got busy planning Leo's Ladder.
I know, my life is fascinating. I'll try not to rub it in.
See you soon with tip number 2.
---
BUY NOW ON AMAZON
Leo's Ladder
Leo finds a ladder. He would really like to keep it but decides the right thing to do is search for its rightful owner. Read about Leo's adventure, a story about honesty, friendship and community.