Remembering Our First Christmas Market and Book Signing 
It's been a few years now, but I can still remember vividly the excitement of doing our first local markets and book signings when we were presenting Leo's Ladder for the first time. There was also much trepidation – would anybody like the story or buy the book? Well, I can tell you, our fears were completely unfounded and since then Ali and I have sold loads of books and had some truly fantastic feedback.
Would you like a copy of Leo's Ladder?
Click here to order on Amazon.co.uk
Back in November 2018 as we stood freezing at Knutsford's Christmas market, we met lovely Lexi and her mum. Her mum encouraged her to read our story and write up this additional section while we signed books for other children, and she got her Christmas shopping done. Thank you, Lexi – we love it!
This is Lexi's follow on the story:
While Leo and George were eating their tea, they heard a very faint knock.
So they both ran out. "Eat your tea!" exclaimed Mum.
Leo and George didn't listen.
"Oh no," said George, "Give me the ladder!"
Leo screamed and burst into tears. And they fell out.
A few months later they apologised. "You can keep the ladder," said Leo. "I'll buy another one."
And he did.
Lexi wrote this follow-on to Leo's Ladder when she was just 8 years old, and I was really impressed with her writing but also thrilled that my story had fired her imagination in this way. I particularly love the way she included speech between the three characters to further add drama.
Stories are such great starting points for talking and developing the imagination. I hope you enjoy Leo's Ladder as much as Lexi did and that it inspires your children to start penning their own stories.
Our new version of Leo's Ladder, which is available on Amazon, has plenty of talking points, ideas for creative play and top tips for teachers, and is the perfect Christmas present for the little ones in your life.
To buy a copy on Amazon, click here.
Enjoy (and do leave a review – we'd love to hear what you think)!
Dee x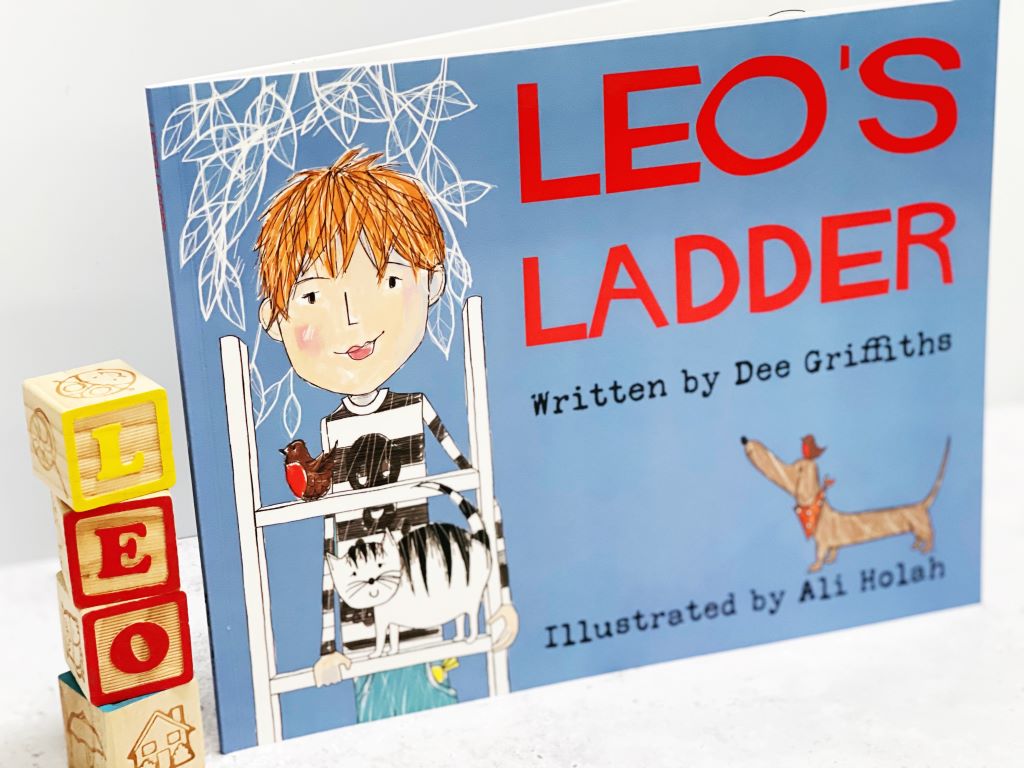 ---
BUY NOW ON AMAZON
Leo's Ladder
Leo finds a ladder. He would really like to keep it but decides the right thing to do is search for its rightful owner. Read about Leo's adventure, a story about honesty, friendship and community.